BAP Outpost
February 24 – June 3, 2018
Las Casas Filipinas de Acuzar, Bataan
March 3, 2018
Bruce Conner: Out of Body is the first major exhibition of this important American artist in Southeast Asia, curated by Artistic Director Diana Campbell Betancourt. One of the most influential artists of the Post War era, Bruce Conner (1933–2008) worked simultaneously in a range of mediums, including drawing, printing, collage, photography and film. Conner's work lives past the artist's lifetime as collective memory and his first comprehensive retrospective, Bruce Conner: It's All True toured from the Museum of Modern Art in New York to San Francisco Museum of Modern Art, to the Museo Nacional Centro de Arte Reina Sofía, Madrid in 2016 through 2017.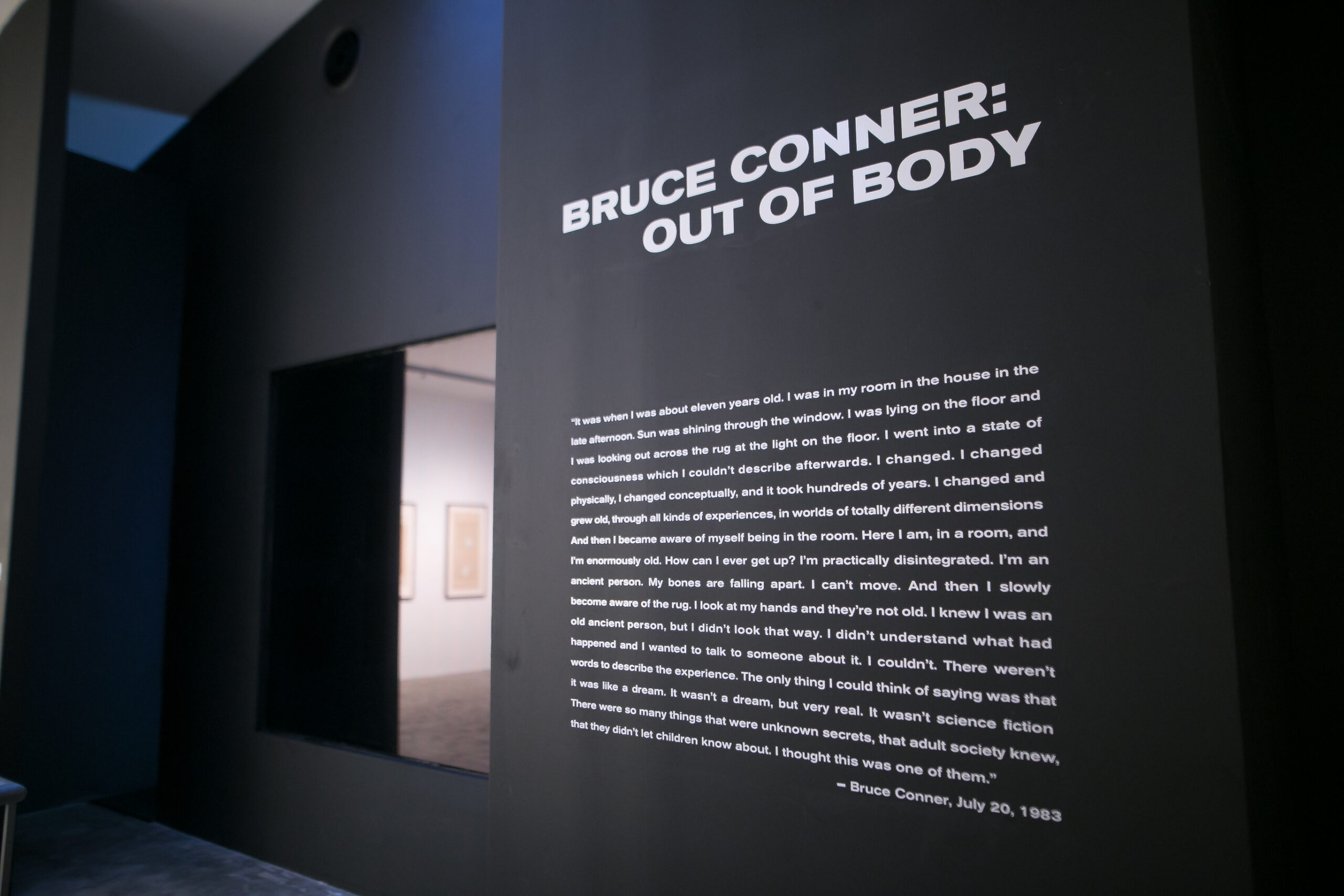 Inspired by an out of body experience the artist had at the age of eleven, the exhibition considers strands of Eastern and Western spirituality in across the artist's work in the way that it attempts to break away from the chains of physical existence and into a space of timeless consciousness:
I went into a state of consciousness which I couldn't describe afterwards. I changed. I changed physically, I changed conceptually, and it took hundreds of years. I changed and grew old, through all kinds of experiences, in worlds of totally different dimensions…There were so many things that were unknown secrets, that adult society knew, that they didn't let children know about. I thought this was one of them.
—Bruce Conner
The exhibition is presented in two parts. Bruce Conner: Out of Body opens in BAP Outpost (Manila) with the artist's 1966 masterpiece BREAKAWAY, a 5-minute film where Toni Basil lends her dancing and vocals describing a desire to "break away from all the chains that bind" and "break away from the everyday." The sense of capturing bodily energy is also found in the artist's seminal photographic ANGEL series, where the artist created haunting spiritual forms of glowing light by placing his body in various poses between photo sensitive paper and a light source. Metaphysical energy is also found in the artist's INKBLOT and MANDALA series of lithographs. The exhibition closes with the artist's last film, EASTER MORNING (1966–2008), in which its title pairs a reference to re-birth and eternal life with a film reworked from an earlier 1966 8mm short entitled, EASTER MORNING RAGA, referencing one of the most ancient forms of Indian music, further connecting to the idea of reincarnation.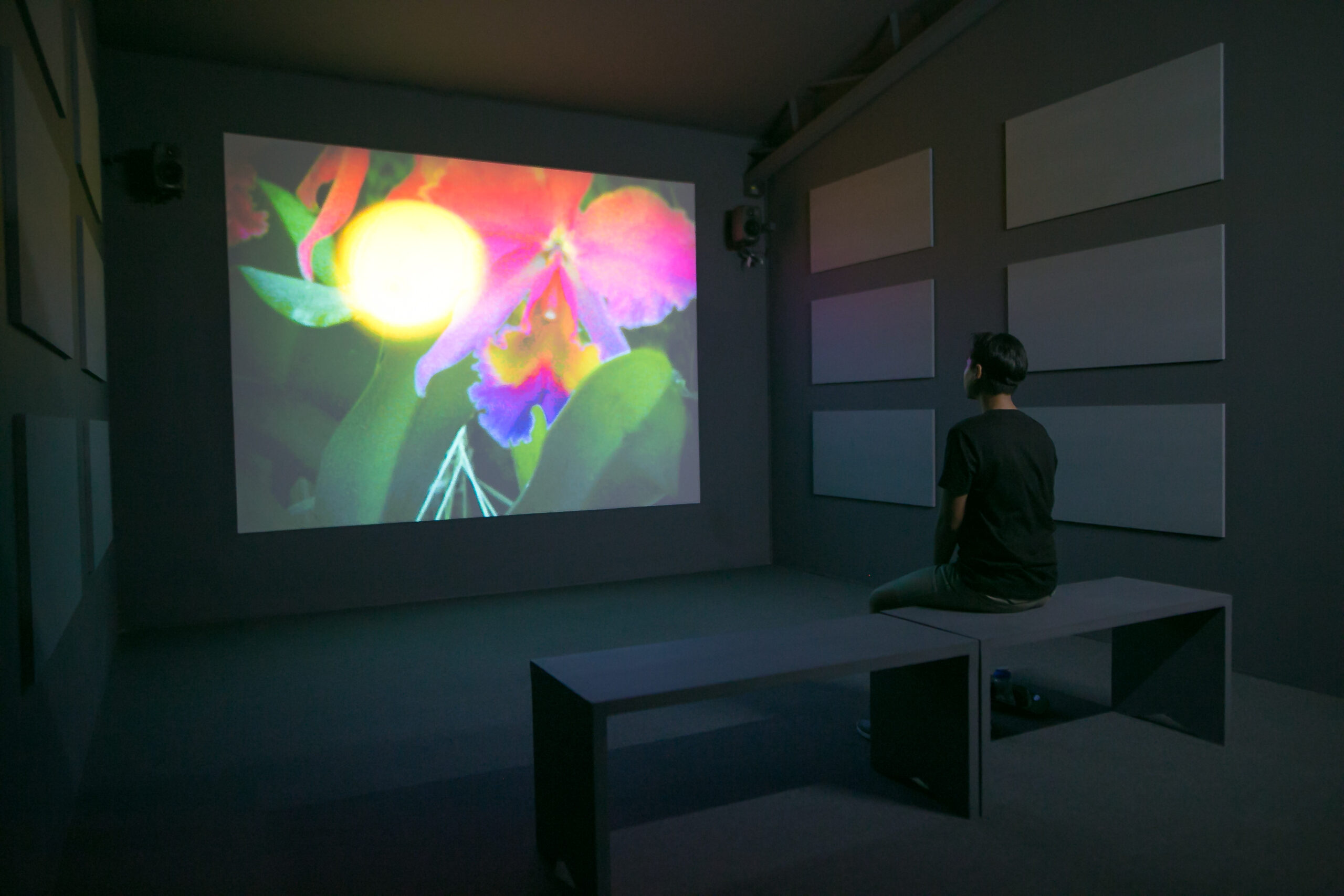 The exhibition continues in Bagac, Bataan. One of Bruce Conner's most iconic works is the thirty-six- minute film CROSSROADS (1976) created from archival footage of the first nuclear weapons tests conducted at Bikini Atoll in the summer of 1946. (Code name: Operation Crossroads). Once the material was declassified, Conner spliced and manipulated the footage into a terrifying yet beautiful atomic levels of destruction of a monumental scale. Bellas Artes Projects's Bataan campus at Las Casas Filipinas de Acuzar is a perfect site for this work given the World War II history of this region–including the Battle of Bataan (Japanese three-month invasion) that resulted in the unforgettable Bataan Death March (April 9, 1942)–and the 1984 completed but never activated Bataan Nuclear Power Plant visible on the adjacent peninsula. From March 3rd to June 3rd, CROSSROADS will be screened thrice weekly from 7:00 pm to 9:00pm, reminding us of the precarity of our existence and the need to foster positive energy to bring peace for ourselves and for the environment.